Keynote Speakers


Mr. Kishore Rao, Director of UNESCO's WHC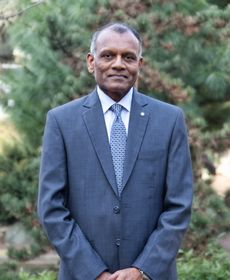 Mr Rao was appointed Director of UNESCO's World Heritage Centre on 14 March 2011. He joined UNESCO in February 2005 as Deputy Director of the World Heritage Centre. In addition to his overall management and administrative responsibilities as Deputy Director of the World Heritage Centre of UNESCO, he was specifically responsibility for leading the Centre's work on natural heritage and coordination of its programme.

Kishore Rao has Master's Degrees in Forestry (from India), and in Natural Resources Policy and Planning (from Cornell University, USA) and has worked with the Government of India since 1976 on forestry, protected area, and wildlife conservation programmes in various capacities in the Ministry of Environment and Forests at the Centre, as well as in different States of the Union.

He has worked with IUCN – The International Union for Conservation of Nature, from July 1999 to January 2005 and was Head of its Ecosystems and Livelihoods Group for the Asia Region, with responsibility for the Asia Regional Protected Areas Programme, the Asia Regional Mountains Programmes, and oversight of the China programme. He was also the Vice-Chair for IUCN's World Commission on Protected Areas (WCPA) for South Asia from 1994 to 1999 and a member of the IUCN's World Heritage Panel from 2002 to 2004.

Kishore Rao has been responsible for the implementation of the 1972 World Heritage Convention from the perspective of a State Party, the Advisory Body (IUCN), and the Secretariat (UNESCO) over the past 30 years.
Mr. Ben Kacyra
CyArk Founder – www.cyark.org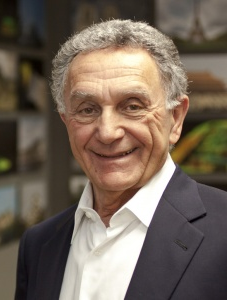 Mr. Kacyra is a founding director of CyArk, a nonprofit engaged in 3D digital preservation of cultural heritage sites worldwide. CyArk's concept stemmed from Mr. Kacyra's work as co-founder and CEO of Cyra Technologies, a San Francisco Bay Area technology company responsible for developing the first fully integrated laser 3D imaging, mapping, modeling, and CAD system which is currently used worldwide in the architectural, engineering and construction industries as well as in the automotive, entertainment and crime forensics fields. Cyra Technologies was acquired by Leica Geosystems in 2001 and Mr. Kacyra remained on its board of directors through March of 2004.
Prior to Cyra Technologies, Mr. Kacyra was CEO of Cygna Corporation, an engineering and construction management firm based in the San Francisco Bay Area which he co-founded in 1973. Under his leadership, Cygna became one of the top 80 engineering companies in the United States. In 1989 Cygna's engineering business was acquired by a major AEC design and construction firm.
Mr. Kacyra's activities have also included serving on the University of Illinois President's Council and on the Board of Trustees of the Crohn's and Colitis Foundation of America. Mr. Kacyra and his wife have three grown children and one grandson.
Mr. Kacyra holds a MS degree in engineering from the University of Illinois.
Michael T. Jones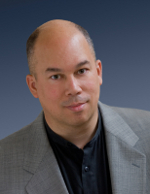 Michael Jones is Google's Chief Technology Advocate, charged with advancing the technology to organize the world''s information and make it universally accessible and useful. Michael travels the globe to meet and speak with governments, businesses, partners and customers in order to advance Google's mission and technology. He previously was Chief Technologist of Google Maps, Earth, and Local Search——the teams responsible for providing location intelligence and information in global context to users worldwide. Before its acquisition by Google, Michael was CTO of Keyhole Corporation, the company that developed the technology used today in Google Earth. He was also CEO of Intrinsic Graphics, and earlier, was Director of Advanced Graphics at Silicon Graphics. A prolific inventor and computer programmer since the 4th grade, he has developed scientific and interactive computer graphics software, held engineering and business executive roles, and is an avid reader, traveler and amateur photographer using a home-built 4 gigapixel camera made with parts from the U2/SR71.
Mr. Thomas R. Kline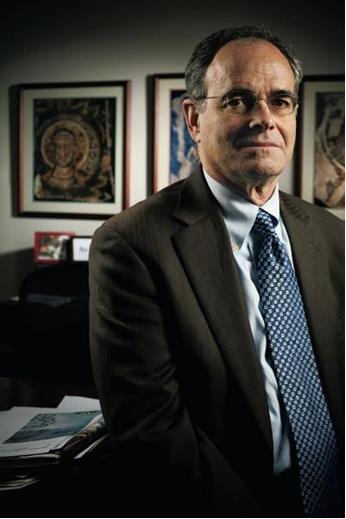 Thomas R. Kline has practiced law in the District of Columbia for more than thirty-five years, specializing generally in litigation, arbitration and dispute resolution and has, since 1989, represented governments, museums, churches, foundations, and families, in recovering stolen art and cultural property appearing in the United States.

Mr. Kline began his work in the recovery of stolen art and cultural property in 1989 with the representation of the Autocephalous Greek-Orthodox Church of Cyprus and the Republic of Cyprus in litigation against an art dealer in Indianapolis that led to the recovery of Byzantine mosaics that had been stolen from a Church in the Turkish-occupied area of Cyprus. Since then, Mr. Kline has represented the Church of Cyprus in recovering other cultural objects looted from the occupied area. He also represented the Church of St. Servatii, Quedlinburg, Germany, in recovering world-famous medieval religious treasures stolen in Allied-occupied Germany by an American officer and mailed home to Texas in the immediate aftermath of World War II. Many of Mr. Kline's cases involved art objects that were looted in wartime, but he has also worked and consulted on thefts from archeological sites and on the illegal removal, export and import of cultural artifacts. Mr. Kline has represented families of Holocaust survivors and heirs of Holocaust victims in recovering art taken by the Nazis during World War II in the systematic looting of art owned by Jews and others.

Mr. Kline serves on the Board of the Lawyers' Committee for Cultural Heritage Preservation, teaches for the George Washington University, Museum Studies Program and he also writes and speaks frequently on art, museum and cultural property issues including serving on the Advisory Board of the German/English publication Kunst und Recht. In 1999, Mr. Kline appeared before the Presidential Advisory Commission on Holocaust Assets in the United States. For his work on behalf of the Quedlinburg Church and other German Cultural institutions, Mr. Kline was awarded the Officer's Cross of the Order of Merit of the Federal Republic of Germany.
Professor Nadia Magnenat-Thalmann

Professor Nadia Magnenat-Thalmann is currently Director of the research lab MIRALab at the University of Geneva in Switzerland and Director of the Institute for Media Innovation (IMI) at Nanyang Technological University in Singapore.

After having obtained several diplomas in various disciplines (Psychology, Biology, Chemistry, Computer Science and a PhD in Quantum Physics, mainly from University of Geneva), she moved to Canada in 1977 where she became Professor at the University of Montreal. During these years, she pionnered the field of Virtual Humans and received several artistic awards for her participation to the film "Dreamflight" and to the film "Rendez-Vous in Montreal".

In 1987, she was nominated Woman of the Year by the greater Montreal Association for her exceptional achievement in Sciences and Art. In 1988, she received a one year grant from the Council of Arts of Canada for her co-direction of the film Rendez-vous in Montreal. This film, featuring virtual legendary stars, was selected for presentation at the Modern Art Museum in New York. Back in Switzerland in 1988, she has initiated and developed several programs of intensive research that have been awarded by the European Commission and the Swiss National Foundation. She has obtained more than 45 European projects that makes her MIRALab group the most EU funded lab in Switzerland. During the nineties and 2000, she has received several scientific and artistic awards. Among the most cited awards are the Golden Camera Award at the Golden Camera Ceremony in Berlin (shown at TV with 16 millions televiewers), a ZDF program dedicated to "die virtuelle Marilyn, die Welt von Nadia Thalmann", more recently her selection in the electronic Wall of Fame in the Heinz Nixdorf Museum in Germany, the unique computer Museum in the world, and the best paper of the International Journal of Virtual Reality for the year 2007 (award obtained by vote of the readers).
Professor Daniel Thalmann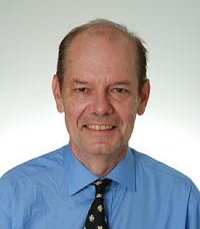 Professor Daniel Thalmann is currently with the Institute for Media Innovation at the Nanyang Technological University in Singapore. He is a pioneer in research on Virtual Humans. His current research interests include Real-time Virtual Humans in Virtual Reality, crowd simulation, and 3D Interaction. Daniel Thalmann has been the Founder of The Virtual Reality Lab (VRlab) at EPFL.
He is coeditor-in-chief of the Journal of Computer Animation and Virtual Worlds, and member of the editorial board of 6 other journals. Daniel Thalmann was member of numerous Program Committees, Program Chair and CoChair of several conferences including IEEE VR, ACM VRST, and ACM VRCAI. Daniel Thalmann has published more than 500 papers in Graphics, Animation, and Virtual Reality. He is coeditor of 30 books, and coauthor of several books including Crowd Simulation and Stepping Into Virtual Reality, published in 2007 by Springer.

He received his PhD in Computer Science in 1977 from the University of Geneva and an Honorary Doctorate (Honoris Causa) from University Paul- Sabatier in Toulouse, France, in 2003. He also received the Eurographics Distinguished Career Award in 2010.
Dr. Livio De Luca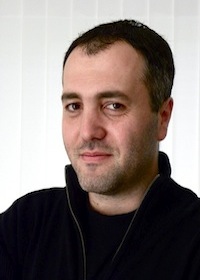 Dr. Livio De Luca is director of the MAP laboratory, a french research unit of the CNRS (National Centre for Scientific Research) and the Ministry of Culture and Communication working on the application of informatics technologies for the study of architecture considered in its heritage, constructive, urban and landscape dimensions.

Awarded with the "Prix Pierre Bezier 2007", he received his PhD in 2006 at the "Arts et Métiers Paris Tech". His research activity focuses on digital surveying, modeling and representation of architectural heritage. He's currently technical chief of the "3D-monuments" project (National Program for Monuments Digitisation), scientific co-advisor of the ANR Project SINETomb (3D Information System for the Study of the Qianlong's Tomb - China) and responsible for the development of NUBES, a semantic-based platform for describing, analysing, documenting and sharing digital representations of heritage buildings.

Since 2003 he has taught architectural digital surveying and representation at the IUAV in Venice (Italy), at the School of Architecture of Marseille (France) and at the "Institut Image" of Chalon-sur-Saône.
Eleanor E. Fink
Eleanor E. Fink is an international art and technology consultant and philanthropy advisor. She has held senior positions at the Smithsonian, J. Paul Getty Trust, and World Bank. Currently she serves as a consultant to the Institute of Information Science, University of Southern California, the World Bank, and International Finance Corporation.

At the World Bank she served as the point person for relations with public and private foundations. During her tenure she established several international partnerships and helped launch a World Bank wide community foundation initiative that explores the concept of establishing indigenous foundations in developing countries. She also coordinated the establishment of the Development Gateway Foundation (www.dgfoundation.org) as a 501 c (3). The Foundation's core mission is to reduce poverty and support sustainable development through the use of information and communication technologies (ICT).

From 1986 to 1998 she was a program officer and then Director of the J. Paul Getty Trust's Information Institute (GII) where she led the development of information policies and standards needed to document, manage, and protect cultural property. The Getty Vocabularies are one of the products of her leadership. As Director, she positioned the Getty Information Institute around the concept of universal access to art and images and promoted the concept of "interworkability" within and across arts, humanities, and cultural heritage organizations.
She conceived and launched Object ID -- an internationally recognized information standard that helps protect and recover stolen art objects. Today, Object ID is used and endorsed by a wide group of organizations and agencies including the US State Department, US Military, UNESCO, ICOM, Interpol, and the Carabinieri. Also at the Getty, she established Los Angeles Culture Net --- a web based gateway to the arts across the greater Los Angeles area and American Strategy ---a digital gateway to art collections across Federal agencies in Washington, DC.

Before joining the J. Paul Getty Trust, she was Chief of the Office of Research Support at the Smithsonian American Art Museum where she directed several research projects. She established SOS: Save Outdoor Sculpture, a highly successful national arts program that engages volunteers in recording historical and physical condition information about sculptures located in parks, towns, and cities throughout the United States.
John Greaves "Mr.RFID"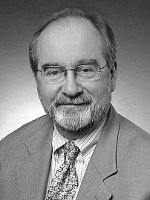 John Greaves has been actively involved in the Radio Frequency (RF) Industry for 30 plus years. His pioneering work in the area of Global Logistics, Inventory Management and the SECURITY OF Facilities including Art Galleries, Auction Houses, Museums and the transportation of artifacts using RFID has led to the significant adoptions globally today.

He was the founding chair of the US RFID standards group, led the European Spectrum Initiative, was the leader of the GTAG program for EAN.UCC and developed, amongst many significant RFID implementations worldwide, the use of 433 Radio Technology focused on the protection, visibility and security of artifacts, art and other collectibles in the International Community.

His work in the integration of consumer orientated devices utilizing Application Interfaces, for such purposes as location triggered commentary in the Audio tour electronics of modern museums, in the adaptation of Radio Technology to accelerating citizen benefits in Health Care, Retail Consumerism and Transportation Utilization continues today and he leads significant governmental, institutional and business orientated development groups in advancing the use of Radio Spectrum in the home, at work, in business and across the world.

John has served with distinction in the standards and equipment regulation bodies, ETSI, CEPT, CEN, ISO as well as addressing, and being a member of, many of the leading industry bodies, Institute of Logistics, CIES, ICSC, and as a representative to Auto ID Center.
Prof. Stefan Gradmann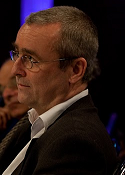 Dr. Stefan Gradmann is a full Professor teaching knowledge management and semantic knowledge architectures at the School of Library and Information Science of Humboldt-Universität zu Berlin since 2008. Other focal areas in teaching and research are digital libraries, library automation as well as the use of information technology in the realm of signification and interpretation in the 'Digital Humanities' with a specific focus on the 'document'-notion and its deconstruction. He has been heavily involved in the creation of Europeana from its beginnings, where he is responsible for semantic interoperability and one of the architects of the Europeana Data Model (EDM).
Dr. Cristina Sabbioni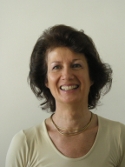 Dr. Cristina Sabbioni is Acting Director of the Institute of Atmospheric Sciences and Climate (ISAC) within the National Research Council (CNR), Italy. Her research activity is focused on the effects of air pollution, climate and microclimate on cultural heritage..She participated and coordinated national and European research projects since 1984 and she has been Chairperson of the Expert Advisory Group (EAG) Key Action City of tomorrow and cultural heritage under the 5th Framework Research Programme of the European Union.
She coordinated the European Project Noah's Ark ("Impact of climate change on the built heritage and cultural landscapes") which won the Grand Prize in 2009 by "Europa Nostra". She is teaching since 1999 environmental physics at the University of Bologna. She has been also, appointed by the Italian Ministry of Education, University and Research, as member of the Executive Board of the Joint Programming Initiative (JPI) "Cultural Heritage and Global Change: a New Challenge for Europe" coordinated by Italy.
Dr. Salvatore Siano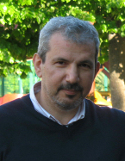 Dr. Salvatore Siano is a senior researcher of the Institute of Applied Physics, National Research Council, Italy. His research activity is focused on laser and optoelectronic techniques for material knowledge and conservation of CH. He has been strongly involved in several RTD, networking, and dissemination projects on the topic, such as for examples the Key Action COST G7 "Laser in Art Conservation", Culture 2000 Cooperation Agreements, RIS+ Tuscany, AUTHENTICO (FP6), and other. He coordinated the project TEMART "Advanced techniques for material knowledge and conservation of CH" funded jointly by Tuscany Region and ERDF. He is member of the Steering Committee and responsible of the WP3 "Scientific Excellence" in the European Infrastructure CHARISMA (FP7 Capacities Specific Programme Research Infrastructures) dedicated to CH. His activity also included the coordination of knowledge campaigns and restoration of unique ancient and Renaissance masterpieces, as well as teaching activities on laser techniques for conservation at the Opificio delle Pietre Dure's Restoration School, Florence, the University of Urbino, and other institutions.